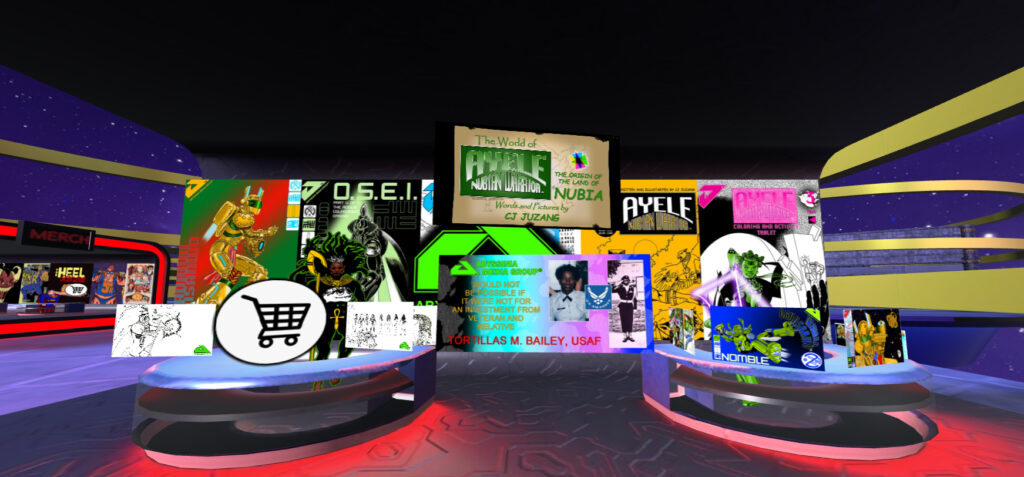 ABYSSINIA MEDIA GROUP® is an Exhibitor at
THE VETERANS COMIC CONVENTION
The Virtual Con
started at 2 PM PST MARCH 19, 2022
Friday MARCH 25, 2022 until 9 PM.
Its VIRTUAL so it is FREE.
VeteranComicCon.org
VeteranComicCon.org – Special FREE LIVE
PANEL EVENT – Friday March 25th at 5pm
PST! Takes place INSIDE the VIRTUAL
VETERAN COMIC CON Venue! Easily accessed on your computer's browser at
VeteranComicCon.org – Event is 100% FREE
and supports Veteran Artists!Join the panel
discussion on the "Power of Comic Books and
Art for Veterans" and find out who won the
Cosplay Contest and Giveaway!

Featured guests:
aracknoid3 Cosplay of "Iron Merman" cosplay fame. A brilliant artist and US ARMY Veteran!
Hosted by: Edfu Foundation's Sheldon
Williams (Afronauts Collective) and Dr.
LaWana Richmond (Edfu Foundation)

Panelists:
Dr. Constance Pleasant (Veteran Comic Con),
CJ Juzang (Abyssinia Media Group),
Jen Greeley (Over 30 Cosplay), and
CG Artist Kyle "Harvey" Havrilesko (Harvey Hesko)

…..check it out!